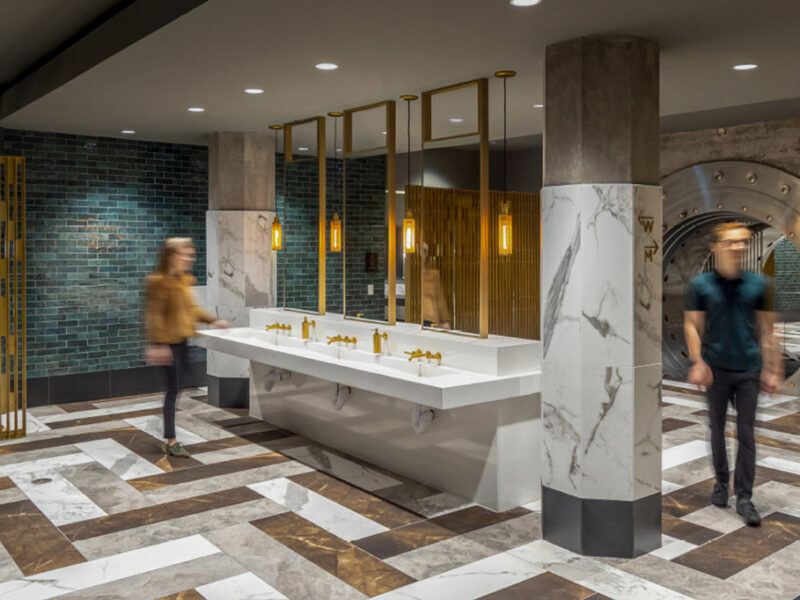 MunnWorks Triptych in the Historic Vault Building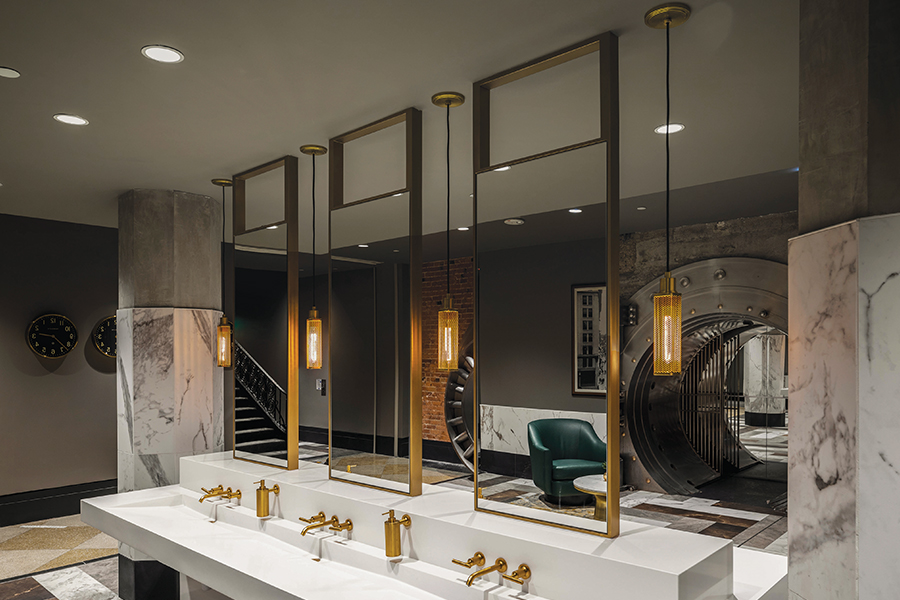 Location: Denver, LV
Date: 2021
Scope: Framed metal ceiling-to-vanity triptych mirrors
Project Description: MunnWorks was pleased to contribute the mirror triptych to the historic building. Purchased by Harbor Associates and repositioned by Tryba Architects, the building has been rechristened The Vault, serving as a repository of local history as well as newly re-designed office space.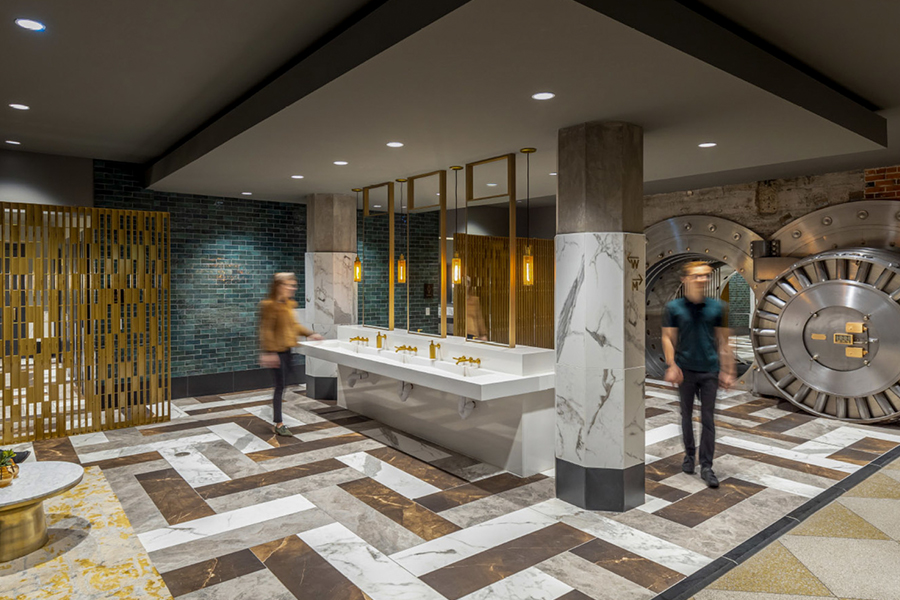 The restroom and lounge area was reinvented with a new material palette that celebrates the building's use of geometric patterning. MunnWorks was tasked with creating three identical ceiling-to-vanity metal frames, requiring precision engineering and to match the finish details of the accompanying lighting and faucets. We love seeing when our mirrors fit seamlessly into a designer's vision for a space.