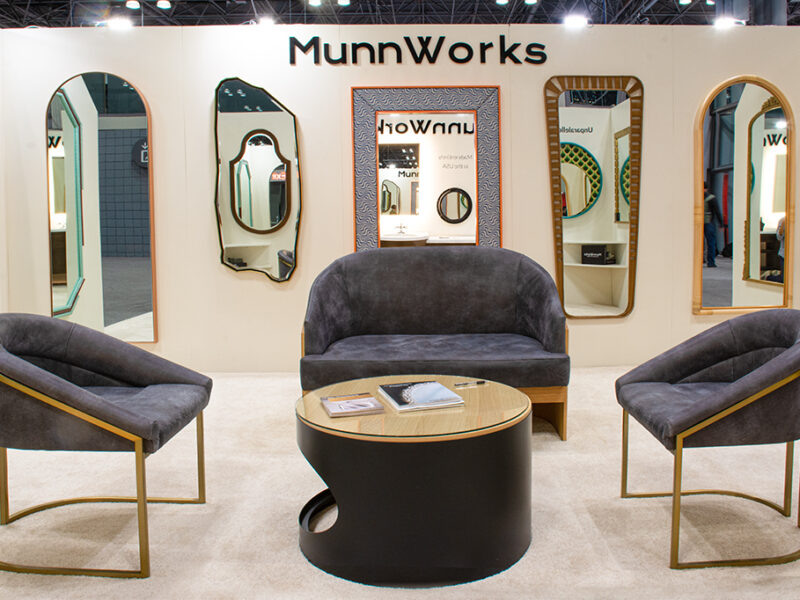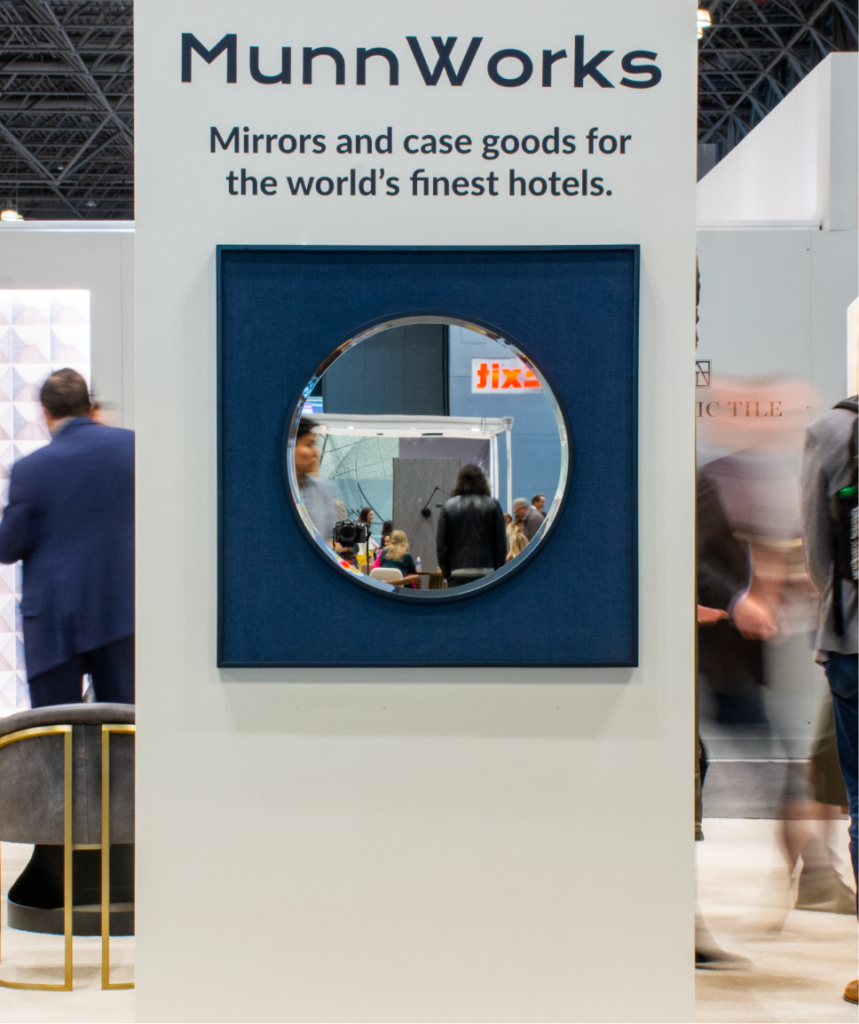 Location: Jacob K. Javits Center, New York, NY
Date: November 2023
Scope: 20' x 20' trade show booth
Project Description: MunnWorks savored another successful weekend at the annual Boutique Design New York trade fair. For two high-energy days at the Javits Center, we showcased our expanded product offering, highlighting the recent acquisition of VisionmarkNYC earlier this year. We displayed our entirely customizable mirrors and case goods, debuting our newest domestically produced ETL-certified lighted mirror. At our new booth location, we encountered foot traffic unseen in previous years, a treat for the company's visiting sales reps.
The MunnWorks booth walls displayed our signature mirrors, entirely customizable and only limited by the designer's creativity. A highlight included our USA-made ETL-certified lighted mirror. Our booth interior included seating, a coffee table, and a vanity produced in our Brooklyn factory. Since the MunnWorks acquisition of VisionmarkNYC, we've become one of the few domestic manufacturers capable of furnishing your next interior design space.