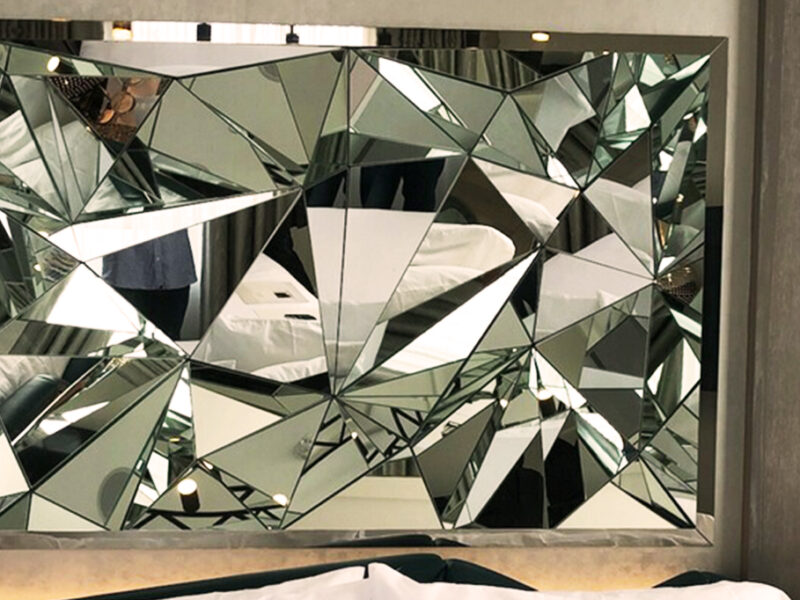 Unique 3D MunnWorks for W Union Square Model Room
Location: New York, NY
Date: 2019
Scope: Unique 3D mirror inset in wall
Project Description: Every so often a mirror pushes the lines between utility and art. When we were approached to create a tessellated 3D mirror that was to be inset into the wall, we were enthralled by the idea. Utilizing our 3d-printer to ensure every angle of this unique mirror was approved, we set to work cutting and polishing every mirror piece to exact detail.